Company Profile
Shri Laxmi Crane Service formerly known as Shubh Laxmi crane service and engineers, is an acclaimed retailer, service provider and buying company of a range of sophisticated and well-engineered Material Handling Equipment. The range of products and services offered by us includes Crane Services, Cargo Services and Material Lifts, Crane on Rent, Contractual Lifts, Lifting and Shifting, Erection of Plants and Machinery, etc.
Since we established in late 1999, we have grown up constantly facing many pros and cons in the industry. The continuous approach and vision to excel have helped us in drafting a niche in the industry and own a reputation among our clients. In all these years, we have won a large clientele that includes clients of international repute like Cairn India Ltd., Hindustan Unilever Ltd., Colgate Palmolive, Marico Ltd, Ambuja Cement, Cadbury India Ltd., ITC Ltd., Bajaj Auto Ltd., Ashok Leyland, Tata Blue Scope, Grasim Cement, Honda Motors, Hindustan Zink, IOCI Refinery, etc.
Guided by a visionary and able mentor Mr. Jaikishan Kumawat, proprietor of the firm. His experience and expertise has guided us at all times and offered a motivational support to complete team under every circumstance.
We are backed by a team of well versed and experienced professionals, who come together at work from varied backgrounds and work in proper coordination with each other. People working with us are dedicated and understand the true meaning of services offered by us. Services offered by us are designed to win the satisfaction of our clients and maintain lifelong relations with them.
Services offered by us are brought into application in industries such as Food & Beverages, Electronics, Highways, Metro Projects, Thermal Plants, Cement Plants, Gas Plants, Fertilizer Plants, Refineries, Road & Bridge constructions, Tyre Industries. These Services are offered at reasonable prices and are highly efficient because of the latest and sophisticated machines, cranes, Backhoe Loaders, DG Sets & other Construction Equipment available with us.
Business Type: Suppliers, Service Provider
Industry: Engineering
Year of Established: 2009
Ownership Type: Proprietorship
Company Service Provider: Construction Equipment Rental Service All India
reasons to choose
Quick Service
Our Technicians provide quick crane services for customer demand. We give fast response when you query with us.
experienced staff
We have experienced and qualified engineers, technicians that able to provide best solutions to our clients as per their requirements.
Sophisticated Machines
We are used latest and sophisticated machinery for loading & moving heavy material safely.
Industrial Experience
Industrial experience in the industry our variety of services such as structural erections services, mobile cranes rental services, etc.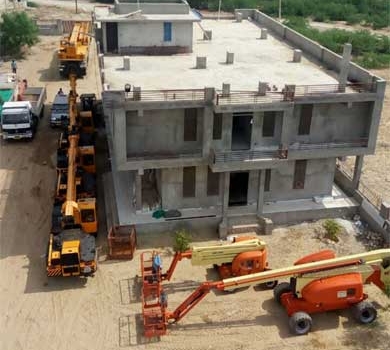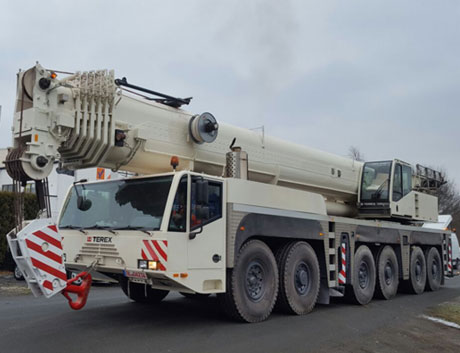 Supply Equipment
Telescopic Truck Cranes 25MT to 350MT.
JLG Boom lift 45ft to 120ft.
F-15 Crane/TRX-2319 Crane.
Fork Lift 3 Ton to 10 Ton.
TMC Crane.
Tower Crane.
Backhoe Loader.
Trailers (All types).
Trucks (All Types).
Sessior Lift.